Welcome to MASSIVE X
Abstract
Welcome to the MASSIVE X online manual. In this user guide, you will learn about key features and workflows to get started making music with MASSIVE X.
MASSIVE X is the successor of MASSIVE, the iconic synth that helped build musical genres. Expanding on this legacy, MASSIVE X provides you with all the features you need to create any sound imaginable. By combining innovative sound generators and processors with modular routing and expressive modulation, MASSIVE X not only facilitates common synthesis techniques but also invites you to experiment and bring new ideas to life.
We hope you enjoy using this fantastic instrument!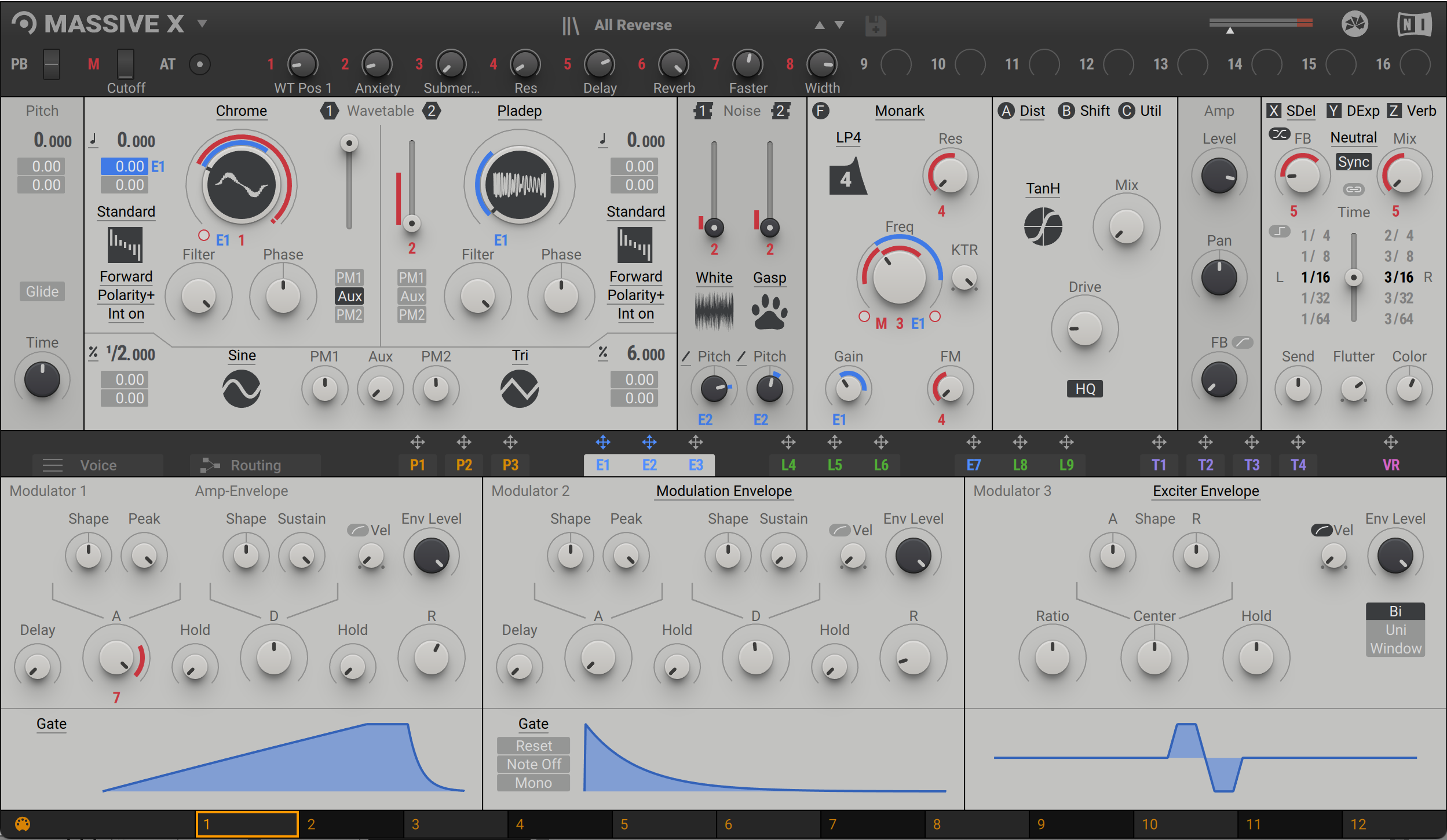 In this document the following formatting is used to highlight useful information:
| | |
| --- | --- |
| Italics | Indicates paths to locations on your hard disk or other storage devices |
| Bold | Highlights important names, concepts, and software interface elements. |
| [Brackets] | References keys on a computer's keyboard |
The following three icons represent different types of information:
Tip
The light bulb icon indicates a useful tip, suggestion, or interesting fact.
Notice
The information icon highlights important information that is essential for the given context.
Caution
The warning icon alerts you of serious issues and potential risks that require your full attention.