Welcome to 40s VERY OWN DRUMS
Abstract
Welcome to the Play Series 40s VERY OWN DRUMS online manual. Read this user guide and learn about the main controls and workflows to get started making music.
As part of the KONTAKT Play Series of instruments, 40s VERY OWN DRUMS delivers a collection of custom recorded and pristinely mixed drum kits. Developed in collaboration with grammy-winning producer Noah "40" Shebib, it brings the iconic sound of his SOTA Studios to your music productions.
With his minimalistic programming style, the sound quality and mix take center stage. Sounds were recorded from a range synthesizers, drum kits, percussion instruments, and unique percussive objects, and tailored using his specialized studio processing and effects. A customized "40" macro provides quick access to his famed underwater sound, removing top end and transients through filtering, sample rate reduction, compression and tape saturation. 40s VERY OWN DRUMS was designed to enhance your music creation with production ready kits, and ultimately aims to inspire you to explore and define your own signature sound.
In this user manual, you will learn about the main controls and workflows to get started making beats.
We hope you enjoy this instrument!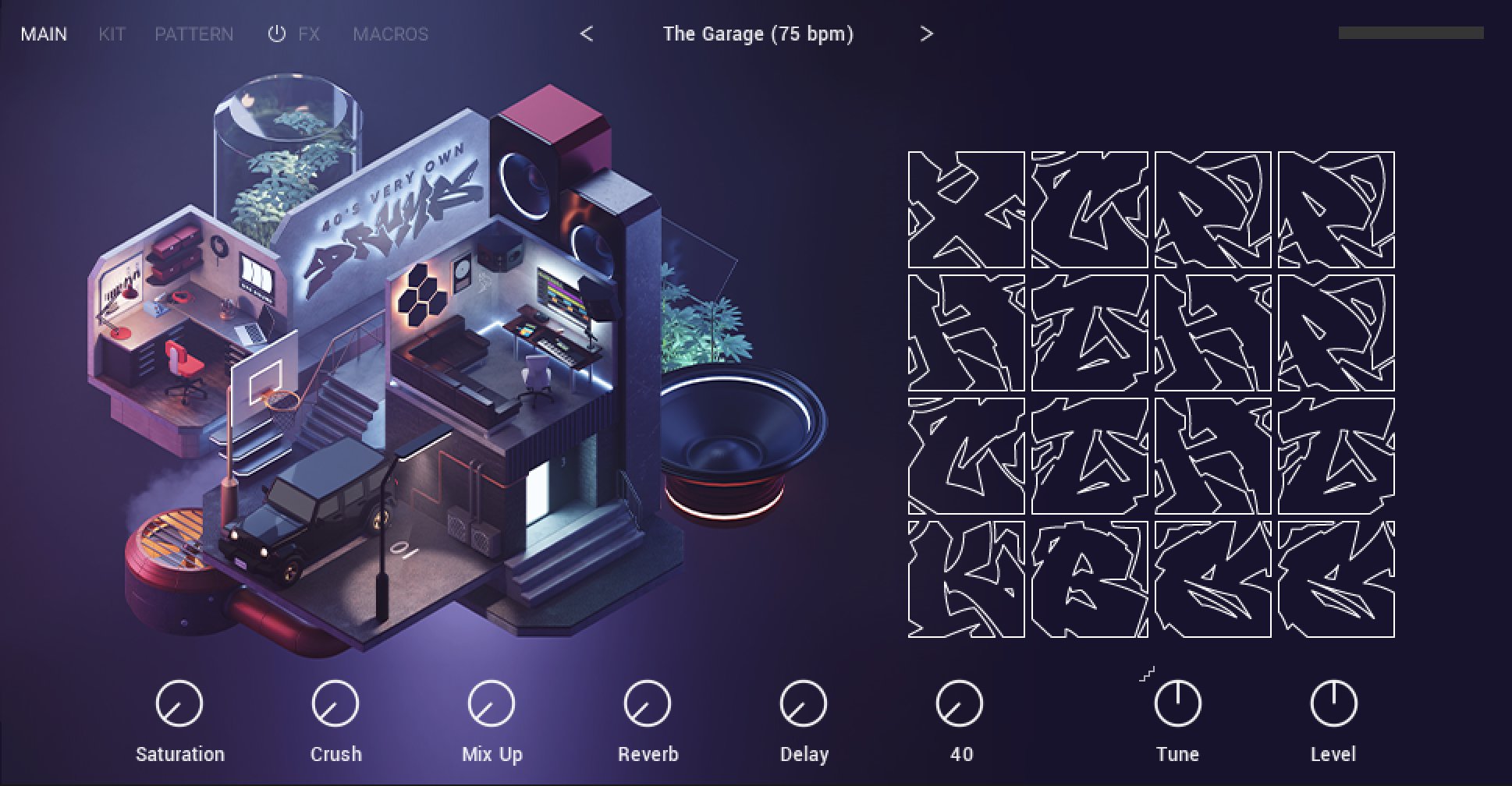 In this document the following formatting is used to highlight useful information:
| | |
| --- | --- |
| Italics | Indicates paths to locations on your hard disk or other storage devices |
| Bold | Highlights important names, concepts, and software interface elements. |
| [Brackets] | References keys on a computer's keyboard |
| | Single item instructions are represented by a bullet icon. |
| | Results in procedures are represented by an arrow icon. |
The following three icons represent different types of information:
Tip
The light bulb icon indicates a useful tip, suggestion, or interesting fact.
Notice
The information icon highlights important information that is essential for the given context.
Caution
The warning icon alerts you of serious issues and potential risks that require your full attention.